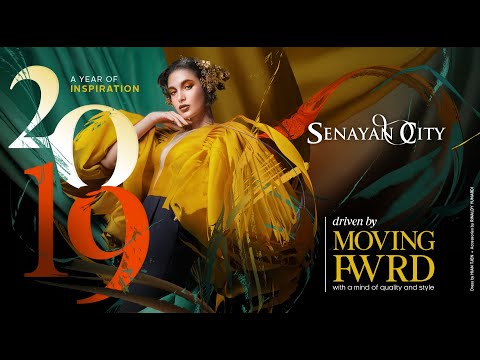 16 Januari 2019
Senayan City 2019 - A Year of Inspiration
Driven by moving forward with a mind of quality and style, Senayan City proudly welcome new year 2019 and endeavor luxury and flagships fashion brands, first global cuisines precincts and comprehensive services. Senayan City aims to be the shopping essence and style face of Jakarta while refining life's infinite possibilities inspired through elegant style and creativity. At Senayan City, infinite discovery and delight awaits you.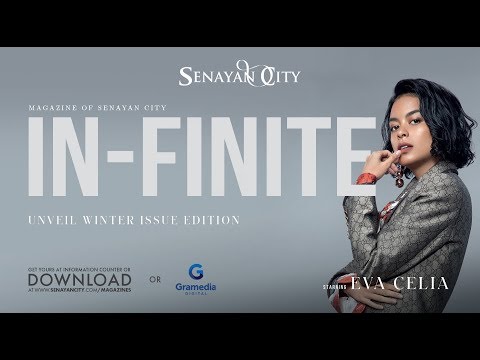 16 Januari 2019
Senayan City IN-FINITE Winter 2018
Festive season is here. What can be better than getting presents, eating good food and enjoy the Christmas vibes! Unveiling the newest IN-FINITE Magazine Winter issue, starring EVA CELIA! Get to know this talented young lady and be inspired on how the way she rocks the world. Spot the inspirations for Winter Hottest Style 2018 and Free Spirit mix-and-match fashion styles in IN-FORM spread page. Celebrate the FSTVE Season at Senayan City with the newest #SCSpot in NUDLES and Starbucks Reserved. Also, satisfy your winter wanderlust by checking out Picturesque Quebec rubric. Enjoy IN-FINITE Magazine Winter 2018 and have a perfect Year-End celebration with Senayan City!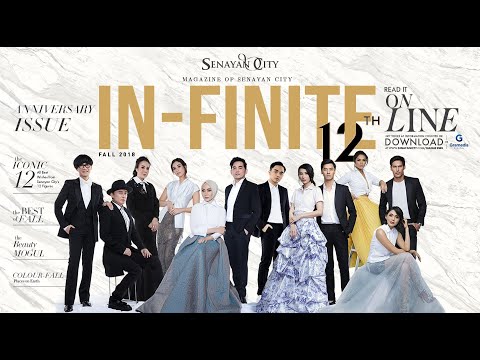 16 Januari 2019
Senayan City IN-FINITE Fall 2018
This month we're officially turning 12. Featuring our Style Makers Award, Infinite Merit Award and Iconic Women on the cover, hear what our Wonderful 12 wishes for our anniversary from Adinia Wirasti, Andini Effendi, Didi Budiardjo, Dipha Barus, Han Chandra, Kay Moreno, Marsha Timothy, Nicoline P. Malina, Okky Asokawati, Richard Kyle, Rinaldy Yunardi and Windy Hartanto. Also, check out our Independence Day celebration in Glorify Indonesia themed "Unity in Diversity" in collaboration with Tag Heuer. #INFINITEMAGAZINE #SENAYANCITY #SCXII
PRESS RELEASE
SENAYAN CITY PRESENTS MUSIC & LIGHTING FSTVE SEASON
2018-12-20 16:04:49, by SenayanCity
Jakarta, December 2018 – Christmas and New Year celebration are the most awaiting moment of the year. Senayan City is dressing up to celebrate the FSTVE Season and collaborating with Signify present a new vibe of modern and .....
PRESS RELEASE
SENAYAN CITY X SEJAUH MATA PRESENTS TIMUN MAS EXHIBITION
2018-11-19 15:09:36, by SenayanCity
Jakarta, 8 November 2018 – For the third time, Senayan City is collaborating with Sejauh Mata Memandang, an Indonesia fashion brand which infamous with their hand-crafted. By releasing their n.....