08 Maret 2021
We're excited to introduce you to the NEW LOOK of senayancity.com.
We're excited to introduce you to the new look of senayancity.com. Your destination for shopping experience. Get connected. Shop In Style. Earn Rewards. Find us on app store and google play. _ #SENAYANCITY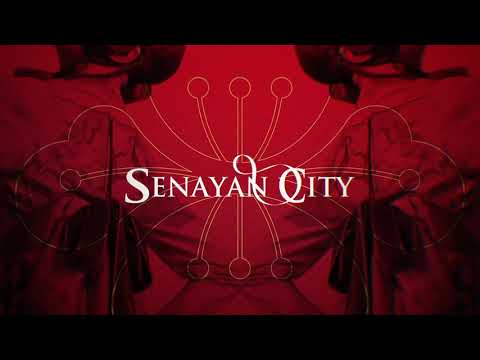 05 Februari 2021
SPRING LANTERNS
NEW HOPE IN OX YEAR Perayaan Lunar New Year di Senayan City menghadirkan dekorasi cantik bertabur lampion dengan iconic warna merah. SPRING LANTERNS menjadi tema utama di tahun ini dan dapat dinikmati oleh pengunjung mulai dari 1-28 Februari 2021. May you have a prosperity year!
PRESS RELEASE
CONSCIOUS
2021-03-08 17:33:33, by SenayanCity
A New Way of Thinking Jakarta, March 08, 2021 – Welcoming March, Senayan City dedicates a special campaign that is different from previous years. In order to implement the importance of awareness and increasing standards for health and the e.....
PRESS RELEASE
MALL DUKUNG VAKSIN
2021-03-08 16:08:36, by SenayanCity
Jakarta, 03 March 2021 – Senayan City as one of the favorite shopping destinations in Jakarta, along with other shopping centers that are members of APPBI DPD DKI Jakarta, fully support the vaccine program run by the Government. Right on March .....
PRESS RELEASE
SCX THE SERIES VOL. ONE
2021-02-11 15:29:50, by SenayanCity
Jakarta, February 06, 2021 – Senayan City always comes with excellent shopping programs which will pamper and provide more benefits for their loyal customers. For SCX members, Senayan City presents SCX THE SERIES with various SCX privileges and.....
PRESS RELEASE
SPRING LANTERNS
2021-02-05 18:01:57, by SenayanCity
NEW HOPE IN OX YEAR Jakarta, 01 February 2021 – The Chinese New Year celebrations at Senayan City feature gorgeous installations studded with lanterns in the iconic red, a color that symbolizes good luck. Also as a sign of new hope in the ne.....