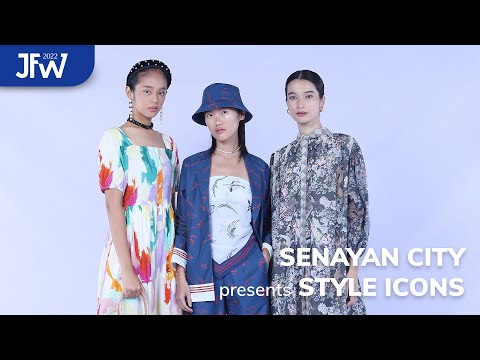 26 November 2021
JFW2022 SENAYAN CITY PRESENTS STYLE ICONS
Senayan City presents the latest collections from Bateeq, and capsule collections of Benang Jarum x Raisa, and Cottonink x Nagita Slavina.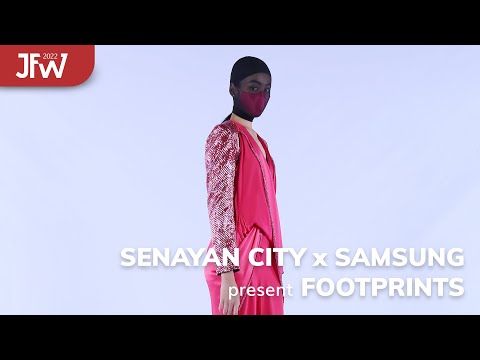 25 November 2021
FOOTPRINTS FT. JEFFRY TAN, SOE JAKARTA
Senayan City presents a collaboration of ready-to-wear deluxe fashion and high-end smartphone featuring the collections of Jeffry Tan and SOE Jakarta.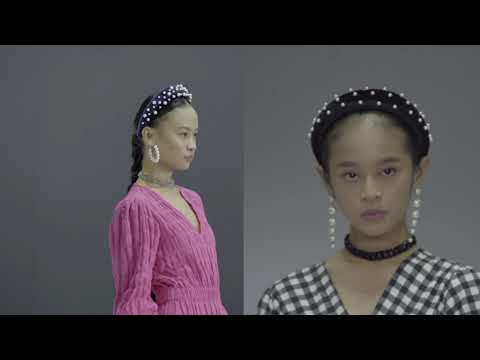 24 November 2021
JFW2022 - STYLE ICONS
Once a fashion icon always a fashion icon. @senayancity presents STYLE ICONS with @bateeqshop @benangjarum_id and @cottonink x Nagita Slavina. Tuning on Friday, November 26, on www.senayancity.com or www.jfw.tv. Video by @emotionent - #SCxJFW2022 #SENAYANCITY #JFW2022
PRESS RELEASE
JFW2022 STYLE ICONS BY SENAYAN CITY
2021-11-26 15:33:20, by SenayanCity
Jakarta, 26 November 2021 – Menampilkan ikon-ikon brand terkini yang sudah tidak asing lagi untuk para pecinta fashion tanah air , Senayan City STYLE ICONS hadir di panggung JFW 2022 dengan menggandeng BATEEQ, COTTONINK, dan BENANG JARUM mena&s.....
PRESS RELEASE
JFW2022 SENAYAN CITY | SAMSUNG Galaxy Z Fold3 l Flip3 5G presents FOOTPRINTS
2021-11-25 16:56:42, by SenayanCity
Jakarta, 25 November 2021 – JAKARTA FASHION WEEK 2022, acara fashion tahunan yang selalu ditunggu-tunggu oleh para pecinta fashion tanah air, kembali hadir secara virtual dan berlangsung mulai dari tanggal 25 - 28 November 2021 yang dapat dinik.....
PRESS RELEASE
BATIK ART INSTALLATION
2021-10-06 11:31:30, by SenayanCity
SENAYAN CITY MEMPERINGATI HARI BATIK NASIONAL Jakarta, 2 Oktober 2021 – Senayan City turut memperingati Hari Batik Nasional yang jatuh pada tanggal 2 Oktober 2021. Berkolaborasi dengan Bateeq yang merupakan local designer berbakat .....
PRESS RELEASE
GLORIFY KOLABORASI
2021-08-30 17:28:05, by SenayanCity
Bersama Menuju SATU Indonesia Jakarta, 23 Agustus 2021 – Bulan Agustus yang sudah pasti identic dengan momen kemerdekaan Republik Indonesia. Senayan City kembali menuangkan idealisme dan semangat Kemerdekaan Indonesia yang ke-76 di.....