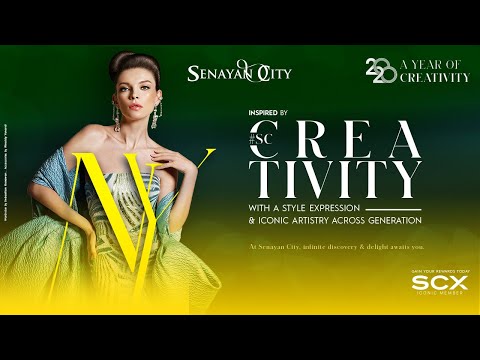 07 Februari 2020
SENAYAN CITY 2020 - A YEAR OF CREATIVITY
A YEAR OF CREATIVITY Senayan City proudly welcome new year 2020 and endeavor luxury and flagships fashion brands, first global cuisines precincts and comprehensive services. Inspired by creativity with a style expression and iconic artistry across generation, it drives Senayan City forward with fresh approaches and lifestyle experiences. Senayan City aims to be the shopping essence and style face of Jakarta while refining life's infinite possibilities inspired through elegant style and creativity.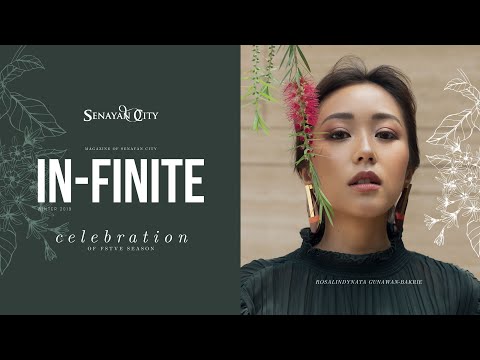 07 Februari 2020
Senayan City IN-FINITE Winter 2019
As the end of the year is coming, Senayan City is celebrating the iconic programs – FSTVE Season. The joyous of festivity will bring joy and happiness through the festivity and warmth Christmas season with an array of events, shopping and dining experiences. Find out the amusing story of Rosalindynata Gunawan - Bakrie who get the honored to be the cover for this IN-FINITE Winter 2019. As travel issues arise during this holiday season, IN-FINITE have shared the ideas of dining experiences and food styling ideas, travelling locations, fashion tips & trick, and the essentials' stuffs to bring for creating your best holiday moment. Get more inspirations from Noi Aswari's fashion look in IN-FORM, Tyna Kanna Mirdad and Aldila Fadila's must bring beauty items in IN-ESSENCE and Nicoline Patricia Malina's tips for exotic travelling in IN-CRUISE. Get the IN-FINITE magazine at Senayan City. Infinite discovery and delight awaits you!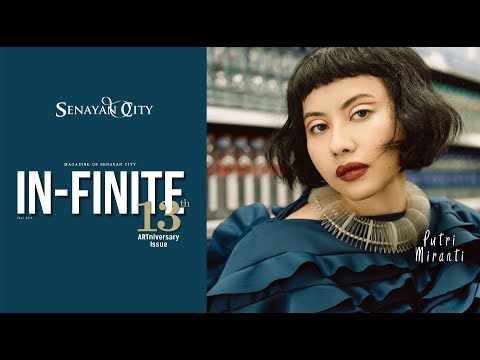 23 Oktober 2019
Senayan City IN-FINITE Fall 2019
NOW ON THE SHELF! Celebrating Senayan City 13TH ARTniversary, we brought something special from art, fashion and food to pamper your eyes in one plate. As INFINITE Fall's cover, Chef Putri Miranti, a quirky yet playful food designer in pastry and dessert industry will share her journey with love and passion on IN-STORY article. Also, the queen of boba Cindy Lulaby, the beauty mom-blogger Andra Alodita and Indonesia's fashion designer Nonita Respati are taking over their favorite dining spots at Senayan City on IN-DULGE pages. As trendsetter for events, Senayan City gives you another Art experience in mall's public places. Specially curated article IN-ARTSY, check out the stories behind the journey, the concepts and the 13 artisan's profile of Senayan City 13TH ARTniversary TODAY. TOMORROW. THE FUTURE. Don't miss the fashion & makeup inspirations in this Fall season. Embrace the change and embrace Fall! - Get yours at Information Counter or DOWNLOAD at www.senayancity.com/magazines - #INFINITEMagz #SCX #SENAYANCITY
PRESS RELEASE
NONTON BARENG EVENT WITH CHILDREN OF CANCER PATIENTS
2020-02-28 16:13:11, by SenayanCity
Jakarta, 27 Februari 2020 – Dalam rangka merayakan hari kanker anak sedunia yang jatuh pada 15 Februari 2020, CSR Senayan City bekerjasama dengan Cinema XXI mengadakan acara nonton bersama dengan mengajak serta 30 pasang ana.....